I love to take portraits of people, it makes me so happy when they see & love their photos. But, what makes me happier than that, is being able to use my creativity to put together pieces that people are intrigued by.
I only took one digital photography class in college, because most of what I did was film (crazy how much has changed in 10 years). But in my digital class, I tested boundaries and created images with multiple levels of myself, mainly. My teacher LOVED them and thought the idea was so much fun. (I'll try to dig up my college photos and scan them here to see). It was something I wanted to continue to do...but life happens, I became more and more busy. Now, however, Jackson is at the age where he loves playing pretend. And what better way to document him in his 3 year old self with the toys/books/puzzles he loves right now. So, I created "Project Jackson." My creative outlet from my day to day portraits. And I have so many ideas in my head I cannot wait to create...so check back occasionally to see more :-) Thanks for your love!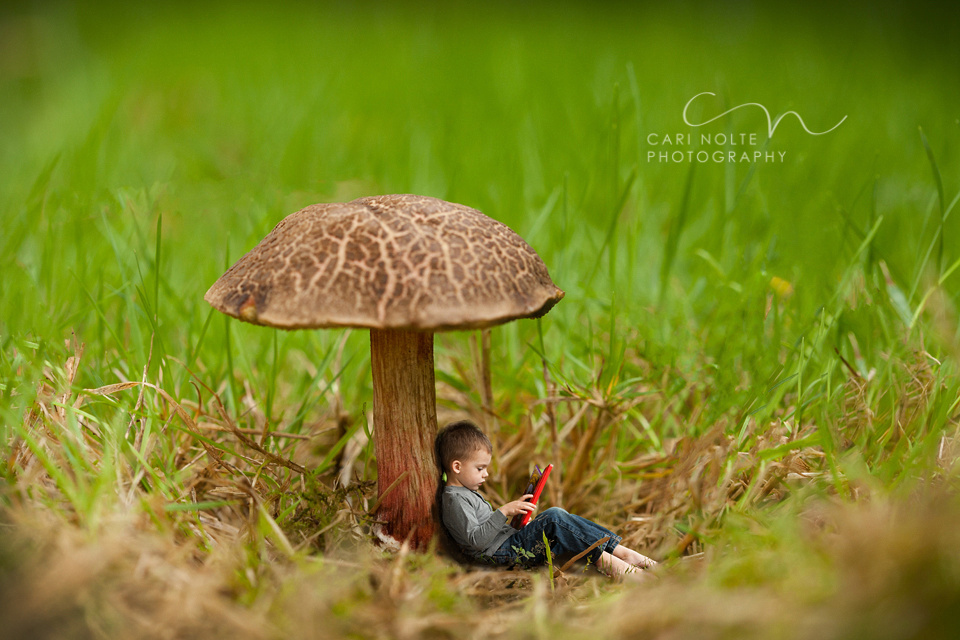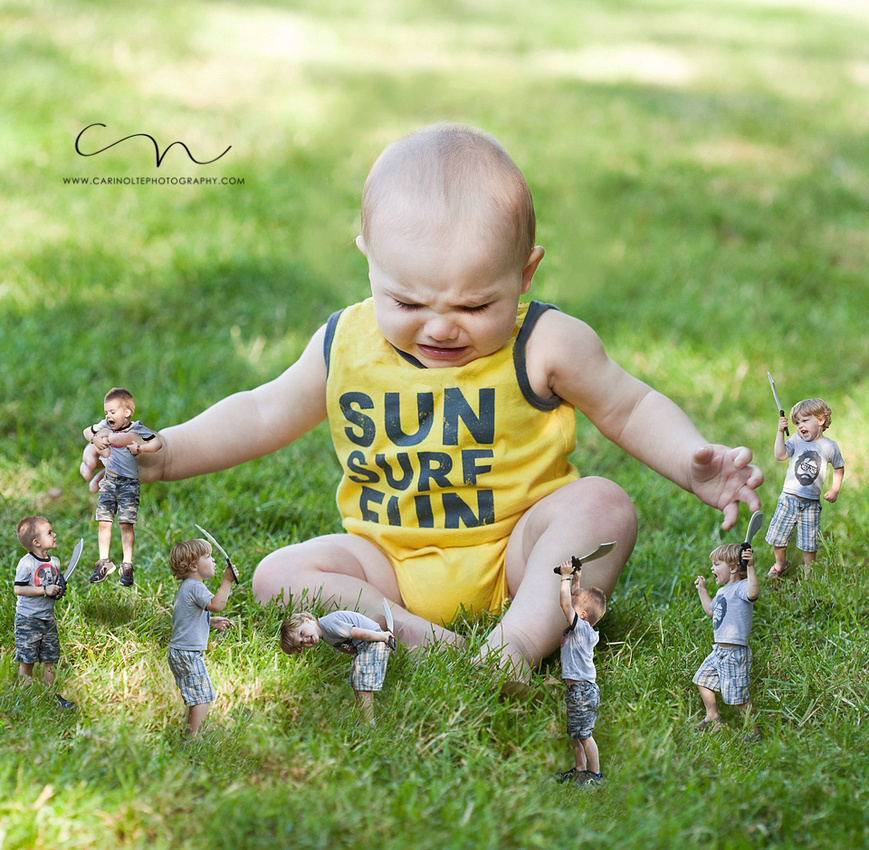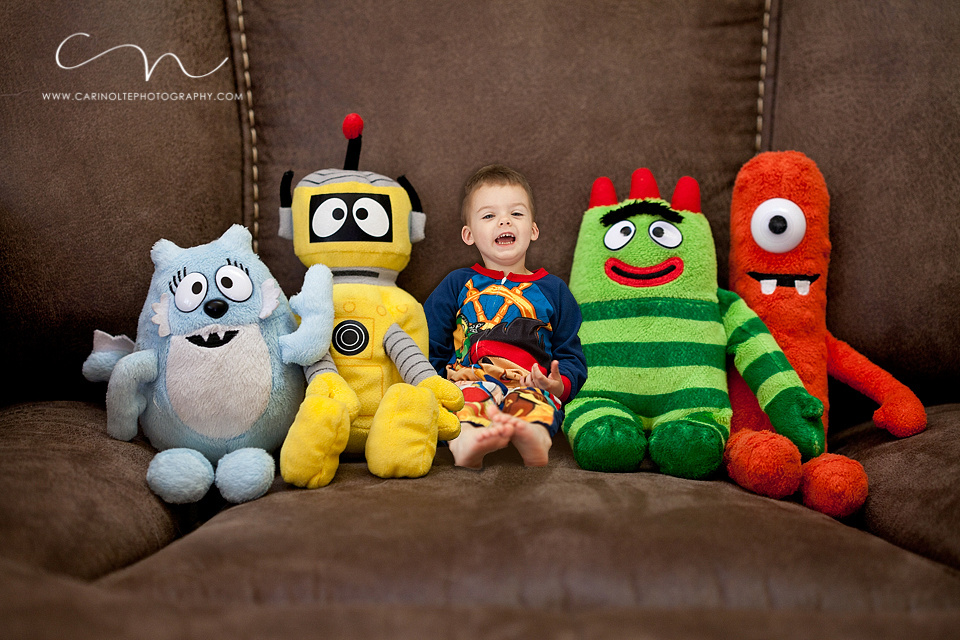 Here are a few from college that I dug up.
This is my first attempt for a college project. It is a bunch of "me's"...possibly my multiple personalities. At least that's what my professor said. He thought it was creative and hadn't been attempted by any previous students yet, yay!
So, I made one for my roommate, Courtney. We had a lot of fun with this one!
My final project for the year was this giant me, with all the little me's attacking. The resolution now is pretty bad, it was changed to 72 ppi, but then enlarged :-/ The only copies I have, are these three prints. My computer crashed shortly after I graduated and I lost all of my digital files.